Get your Dream Job
The job that you always wanted with just one click.
About GAC
The General Authority for Competition is an independent authority in charge of supervising the implementation of Competition Law that aims specifically to protect and encourage fair competition and combat monopolistic practices that affect lawful competition
Life at GAC
The General Authority for Competition is filled with inquisitive, energetic, enterprising and talented people. Find out what's important to us and what inspires us to do amazing things together
Jobs at GAC
The General Authority for Competition seeks to attract high potential and high performing calibers in order to enhance a quality performance driven culture that devotes learning, knowledge and innovation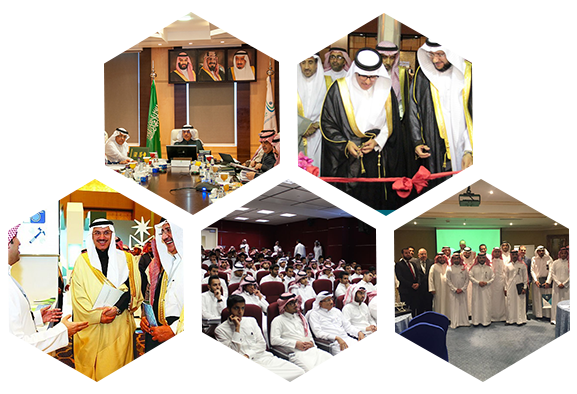 Latest jobs at GAC
Carry out inspection work at the place and time specified by the concerned administration, and be familiar with all related procedures. Review complaints filed against an entity and their related documents, reports and evidences. Collect evidence and information on a case, determine a particular legal course based on what has been collected and assign it to the relevant employee. Conduct legal research. Write down investigation reports and carry out follow-up with the companies associated with the investigation. Investigate and review the behaviors and prior records of an entity, if any. Conduct interrogation and discussion with regard to complaints filed against an entity. Supervise investigation procedures and investigators' work. Keep the records of the investigations conducted. File statements of claim. Engage with legal department personnel and provide support as per the tasks required of the department. Review the records of an entity and collect the necessary information for investigation such as evidence, proofs, and witnesses. Draw up draft inquiry and investigation decisions and related briefs. Receive copies of the decisions issued by the committee in violation cases and follow up on the collection of the specified fines. Participate in committee sessions to answer the questions of the committee, respond to violators' defense, and provide the necessary information for establishing the violation. Oversee and review various legal management processes. Review, investigate the laws, implement the regulations of GAC, and provide guidance as how to apply them.
To perform professional level analytical work in a variety of assignments in support of the work of the Economics Department and assist the Economists with project research, analysis and reporting responsibilities. KEY RESPONSIBILITIES - To deliver timely, high quality economic research on issues related to GAC's overall objectives. - To be responsible for data reporting, analysis, and project coordination. - Work closely with the economists including the Management of the Department (Head and Deputy Head) - Engage in quantitative and qualitative economics research, statistical data and - information aggregation, analysis and modelling. - Collect and process economic and statistical data using methods of quantitative and qualitative analysis and modelling. - Work closely with the statistical function of the Economics Department in developing and updating macroeconomic models. - Present own work and research findings, and share and disseminate technical knowledge with internal and external stakeholders concerning market concentration. - Work on or lead projects assigned by the Head or Deputy Head
Hiring Process